Post by Yurlin on Dec 3, 2016 23:04:55 GMT -5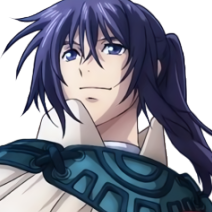 Yurlin had made it to the shore when he saw the tornado Aster had called forth rip into the boss, shredding its once proud health bar down to almost nothing. The fight was finally almost over, which was great considering the Wavemaster's sp couldn't take much more.

"Finish him!" Aster called. He didn't have to tell Yurlin twice. The magus began to bring forth his own spell. The Owl wasn't wasting any of its last moments, for it recovered quickly, rising high into the air before diving into a drop. It was performing its swoop attack again; it let out a fierce battle screech as if knowing this was its final charge and was determined to take out one of the casters with it.

Yurlin didn't want to give it that chance. Darkness poured out of Zephyr's sigils, dropping down to the ground thick and oily. The crystal darkened becoming black as the night surrounding them. The doomed animal had chosen it's target; it was hurtling towards him. He watched his cast bar anxiously, counting down the time remaining as the Boss came closer and closer. Finally, when the boss was was a few meters away, the Wavemaster spat, "Ani Zot! May the dark take you!" Before he had finished speaking, the shadowy substance that had been pooling beneath his feet rushed forward to meet the owl, forming a circle before it's oncoming path. An orange eye peered out from the circle and blinked at the patriarch, marking its target. Tendrils erupted out of the dark as the boss let out a panicked hoot. It tried to veer off course, but it was too late. The tendrils struck the creature cruelly, draining the remainder of its hp. It struggled for another moment before evaporating into pixels. The dark something that had delivered the death blow followed suit right after.

Yurlin let a sigh of relief and sunk to the ground. He rested his head against his staff taking a moment to let his adrenaline ebb away from him. He waved to his companion and let out a tired cheer. Hopefully his friend wouldn't mind giving him a moment to rest.

Δ Seething Forgotten Aster
with

Aster