Post by Yurlin on Dec 8, 2016 0:28:33 GMT -5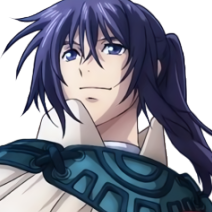 Yurlin was relieved to find that his party members had taken no issue with his ramble. Instead the Wavemaster was met with concern and caution. It wasn't exactly the response he was expecting. He rocked backward, pursing his lips in thought. Was it really that dangerous to investigate the myths surrounding the game? He hadn't given the matter much thought yet, but a lot of the rumors did seem to be about bad things happening to players. Still, he had just thought of The World to be just about as dangerous as any other VRMMO and had considered himself just another player, no more risk involved than anyone else. It was a sober reminder that sometimes when there's smoke there's fire. He nodded obediently to his more experienced counterparts.


He looked around, realizing with the short break in the conversation that they hadn't had an encounter for quite some time. He noticed then that Ornery and Noblesse had deftly been leading him around the various mobs and ambushes that had been lying in wait across their path. He felt his respect grow a little more as he listened to their responses to his echoed question. Ornery's reason for playing was a bit unorthodox, but Yurlin couldn't throw any stones for taking out frustration in a virtual environment. Instead, the bluenette laughed, "Everyone's got to have an outlet for stress." Still, it was nice information to have on hand if Ornery's remarks ever became biting in the future. Noblesse's response on the other hand was definitely more standard, though compelling. It served to further cement the difference between the friends, and it made Yurlin wonder what had drew them together in the first place. Whatever the case, they seemed inseparable now, Noblesse almost softening whatever blows the prickly Twin Blade made to strangers. "Ho~" Yurlin hummed appreciatively to the Blademaster, "Glad to hear you're having a good time."


A moment or two later, their party came to a stop at the foot of the titanic tree. How long had they been walking? Yurlin's breath caught as he noticed what the rest of his party members had seen: hundreds of gigantic white parasites like they had fought on the way here wriggling en masse all over the trunk of the tree. They were chewing and sucking at the bark making all sorts of ugly noises. It dawned on him that they shared a health bar, for that he was glad at least. As he brought out Zephyr and took a ready stance for the upcoming boss fight Noblesse charged, initiating it. "Guess I better join in too," he muttered to no one in particular, beginning a cast. The sigils along his shepherd's cane smoldered, thin tendrils of wood smoke curling up into the air. Fire flicked along the staff's emerald indicating the completion of the incantation. "Vak Don!" The Wavemaster roared, and five fireballs the size of the caster's head materialized in an arc over his staff. They launched forward in a spiral, rocketing towards the jumble of bugs. They hit scattered sections, causing various eruptions across the hive.